Speedr, is the only cache in the market that displays detailed content information, which is traveling on the server in real time, separated by categories: Downloading from the Internet (MISS), sending to the client (HIT) and Aborted by client (ABORT) .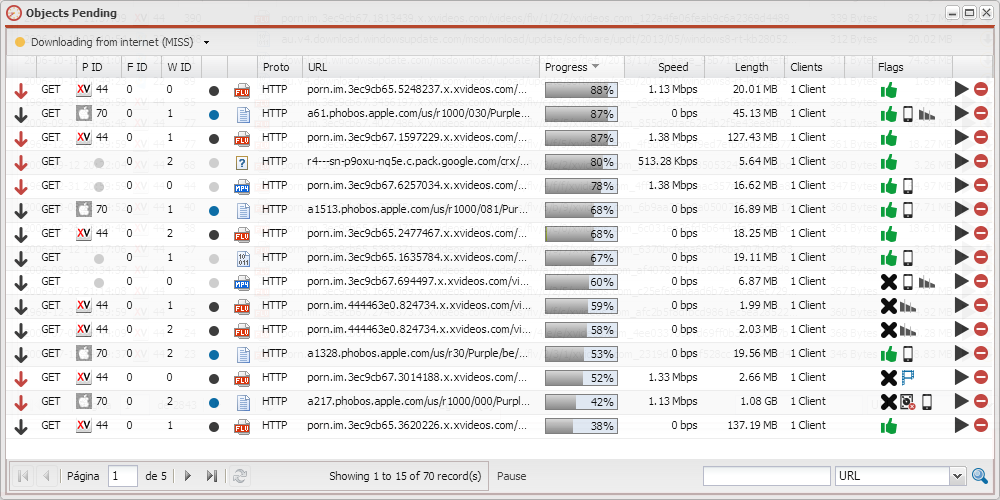 Flags
Cacheable.
Uncacheable.
Revalidate.
Fail.
No cache disk.
Fragmented object.
Mobile user.
Fragmented video.
Delayed abort.
Backplaned Request.
Action
Visualize selected file.
Delete selected file.