Speedr is an operating system for caching web content with unsurpassed performance and low cost, flexible to the point of allowing the user to create their own plugins and cache the desired content.
Speedr can also be used by Internet Service Providers to accomodate the demand for online content.
Despite broadband growth, new technologies overload networks with (often high priority) bulky traffic (ie. VoIP). The deployment of caches in offices optimizes the HTTP content delivery and frees the network for high priority traffic.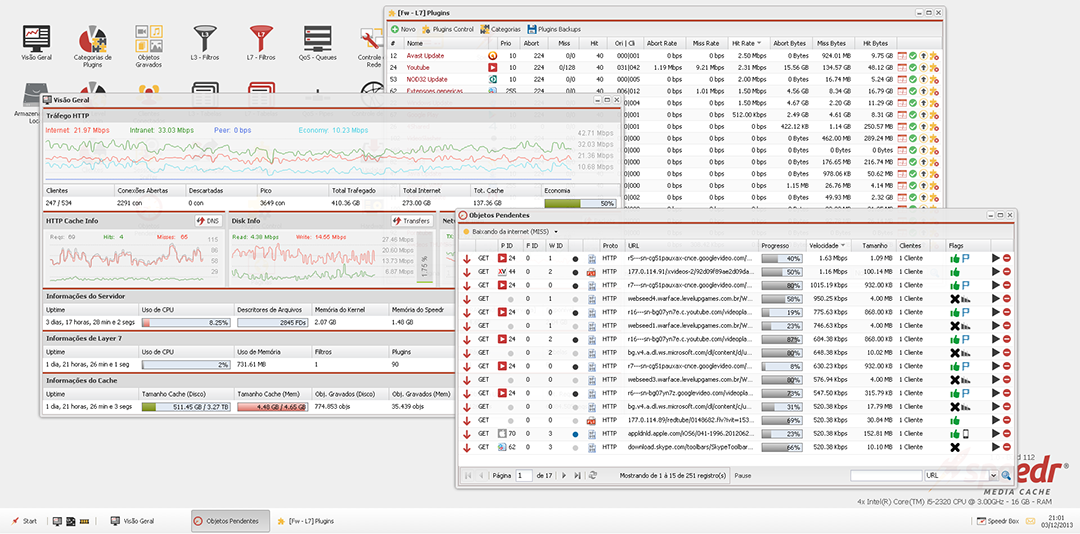 Some features
Plugins for CDNs with individual marking of packets with TOS and DSCP, allowing you to prioritize or restrict content in specific as updates.
Reports Pending objects (MISS, HIT and ABORT) and Recorded Objects in disk, with preview, download and delete.
Support discs: SATA, SAS, SCSI and SSD, with monitoring of the S.M.A.R.T. protocol.
Cache and real acceleration of static and dynamic content HTTP and FTP.
Our Platform
Administrative Panel Web-based Desktop and simplified. Fully manageable from a modern browser and in accordance with web standards
Operating System quickly and safely, based on FreeBSD 64-bits. Can be installed in any existing machine, just having the ability to become a server.
Easy installation in 5 min, from a simple CD- ROM with only ~ 70MB .
Reports and graphs monitoring and performance in real time.
A large community of users, developers and integrators. With support classroom and virtual support.
The best value in the market: performance and stability in a 100% Brazilian solution.