Through the Control Certificate, the user can manage the CAs (Certification Authorities), used for encryption of client connections, and certificates generated for each domain, or wildcard (eg *.google.com)..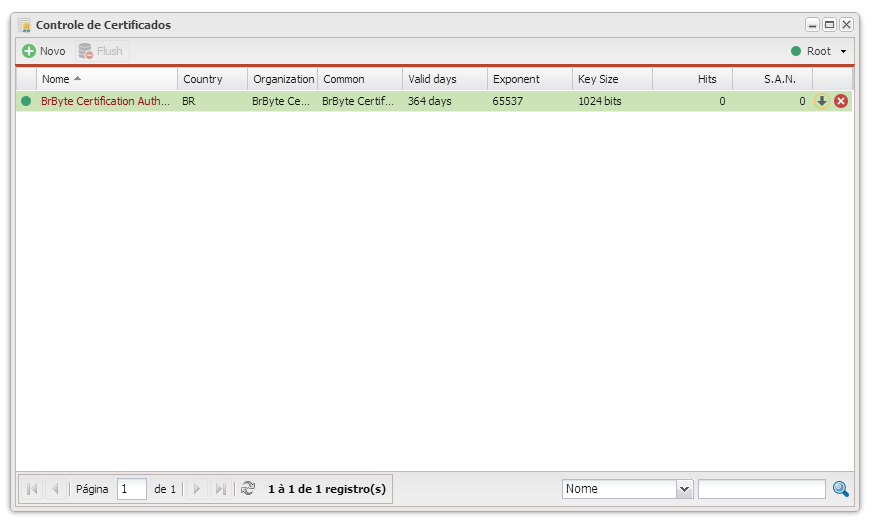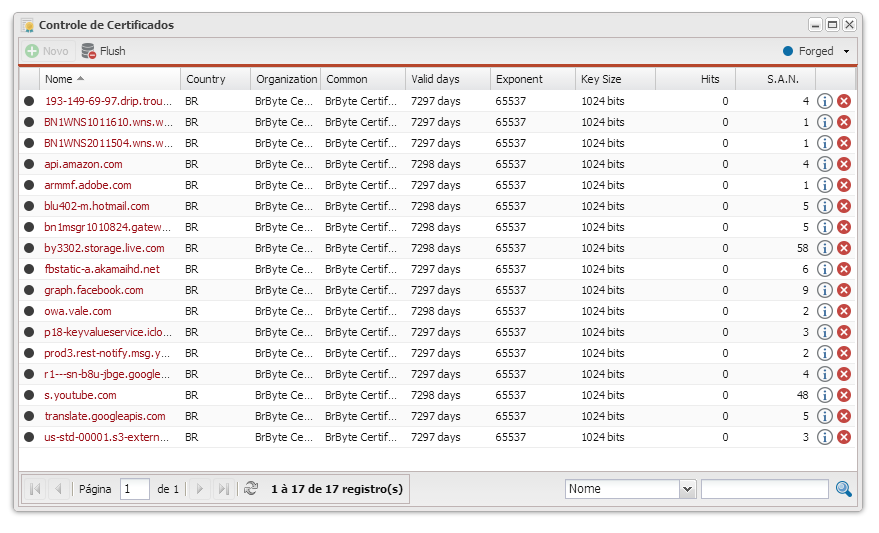 Action
Open the form to create a new CA.
Flush all Certificates.
Download selected Certificate.
View selected Certificate.
Delete selected Certificate.
Import in Windows operating system.
When you import a root certificate on Windows, and does not specify where the certificate must be imported, by default the system will import the certificate as an intermediate certificate authority and not a root. This is placed in a protection system to prevent the user put root certificate authorities unintentionally.
To import to the correct location during the import wizard you need to specify that it must be imported as a root certificate rather than let Windows automatically select the certificate type. To do this follow the steps below:
1. Get the certificate through the application "Control Certificates", by clicking the action Download , of the desired certificate.
2. After opening the certificate, click "Install Certificate"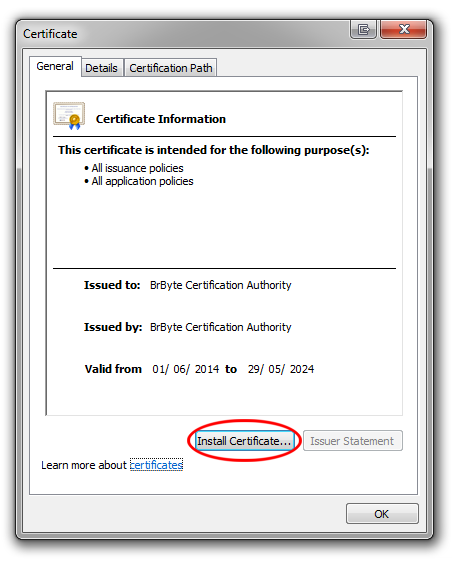 3. After, click in "Next"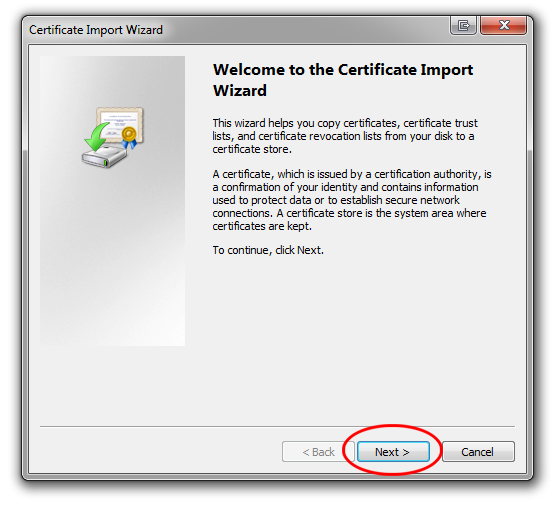 4. Here the important step. Browse to and select "Trusted Root Certification Authorities" and click in next
5. Click in "Finish"